Hi there! Welcome to my blog / website!
I'm Lou J. Berger, Colorado-based writer and avid reader.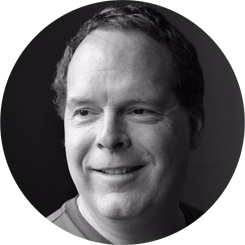 I started reading when I was four and I can dimly recall one of the first books I struggled with being "Winnie the Pooh and the Blustery Day."
The words were THERE, but they didn't make much sense, just jumbles of letters.  An indeterminate time later, they were WORDS, you see, and they SANG to me about adventure, about the howling of the wind and about a loyal little pink friend who stuttered.
On to more recent work.
I decided, just before my 40th birthday, that I should probably do something with this insane concept that I have stories inside me.  I Googled "critique groups" and "Denver" and found Melanie Tem's inestimable writing crit group (Google the same in YOUR town, omitting Denver, and you can find one too!).
Melanie is an award-winning writer and highly respected.  She's since become my friend, as well, and I'm grateful for her tutelage and encouragement.  My first works were horrific, but enthusiastic.  Melanie and the rest of the crit group shaped my writing, taught me why overuse of adverbs is always a problem, encouraged me to write in ACTIVE voice, not passive, etc.
I sold my first professionally paid (anything five cents a word or higher) story in 2009 to a small magazine (303 Magazine) with limited Denver publication. That got me into the Science Fiction and Fantasy Writers Association (SFWA) while I was visiting the SFWA suite at WorldCon in Montreal. My first action upon joining SFWA was to go fetch a Diet Coke for Jane Jewell.
Ah, the memories!
I met some marvelous folks through my networking efforts and continued to hone my writing craft.  I sold again, and again, and again in 2013.  Three professionally-paid stories that allowed me to elevate the status of my membership from Associate to Active.  I have a couple months, yet, until Galaxy's Edge magazine (www.galaxysedge.com) achieves approved SFWA status, and my Active membership in SFWA should then be confirmed.
I am fully aware that creating a website such as this one is an immodest act, lacking hubris, but I have a series of milestones, you see.
The first was to get published for professional rates. Done. The second was to join the august institution of SFWA and see if, in some small way, I might be able to help improve the organization.  The third and fourth were to create this website and see an author's page on Amazon.com. The fifth involves shiny rocket trophies, but I'm not quite there, yet.
Overall, however, my highest goal is to write stories that entertain, that cause my readers to think about stuff in a slightly different way, and to move your emotions.  I may not always write upbeat, optimistic things, but please know that I cherish my readership and humbly thank you, even in this very first blog posting, for believing in me.
I wouldn't be here if it weren't for my fans.
Thanks for being here.  Thanks for caring.